Arrowtown Primary School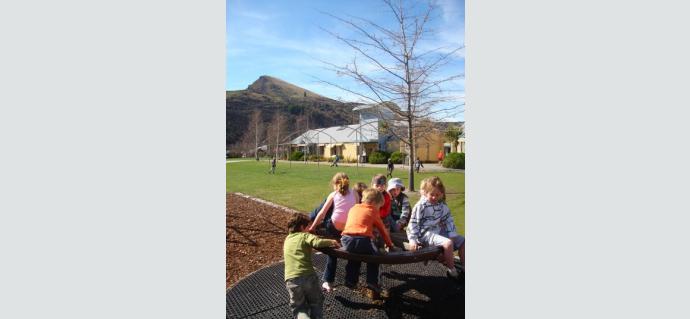 Arrowtown Primary School
Arrowtown School is a state-funded, co-educational school. It is a full primary school with Year 1-8 students from 5 to 13 years of age. The current school roll is approximately 580. Arrowtown School started in 1863 and has been on its present site since 1997.
The school is modern, very well resourced and has a large, attractive school hall and excellent recreation facilities. Arrowtown is 20 kilometres from the tourist town of Queenstown. It has a population of around 2400 and is a picturesque township with an interesting and colourful history based on the discovery of gold in the 1860's. The school's community consists of the township and its rural area. About three quarters of our pupils live in the town with the rest living on lifestyle blocks close by.
The township is situated in the Lakes District, a major New Zealand tourist destination offering a diverse range of opportunities and experiences, including outdoor pursuits, alpine sports and adventure tourism and water activities. We take advantage of this beautiful environment and incorporate a number of the district's outdoor activities into our school programmes.
Details
Website

Updated 11/05/2020 1:45pm
---