Friends of Pembroke Park
Friends of Pembroke Park
The Friends of Pembroke Park (est. 1996) is an Incorporated Society that works positively to enhance and protect Pembroke Park.
It does this by providing a connection between its members, the Queenstown Lakes District Council (QLDC) and the public especially when proposals arise that challenge the Recreation Reserve status of the Park and its Management Plan.
History has shown that the Park is vulnerable to proposals that could affect it being retained as an open green space.
The pressure for changes are partly due to the rapidly growing population of Wanaka which is becoming well-known as one of New Zealand's most beautiful tourist towns.
Details
Phone:
03 443 8565
Address:
120 Brownston Street
Wanaka
Website
friendsofpembrokepark .co.nz/ wp/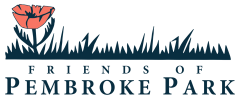 Updated 03/03/2021 3:19pm
---