The Found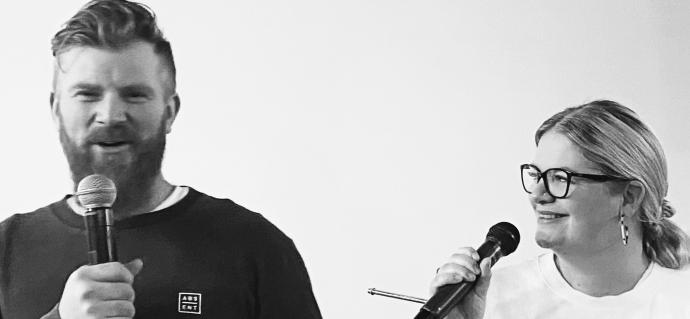 The Found
We love people wholeheartedly, we desire for people to get to know Jesus personally and to find community through genuine connection in our Church whanua. We are committed to seeing people grow and discover purpose and hope in their lives. 

We were all once lost, misfits going our own way. until Jesus found us; he never gives up searching for us. His love is relentless. The father is waiting for you to come home. Let the revelation of love come flooding in. The birth, life, death and resurrection of Jesus changes our lives and futures forever. If we are willing to turn away from sin and self and believe in Him, we are forgiven, we are free, no longer lost, we are The Found.

At The Found we have four streams that are equally important to us:
The Found gathered in the House, the Whare Karakia
Gathering as the Church on Sunday; the ekklesia, collective assembly of the body of Christ, for worship, prayer, teaching Scripture, moving in our Spiritual gifts, expelling the emphasis of Church being the building, but rather the people, those who are Christ curious and believers alike. 
 
The Found gathered in the Home - for Kai and Kōreo
Sharing a meal, serving and loving one another. There is always a place for you at the table. Gathered in the home we build community by having deeper relationships, pastoral care and discipleship, praying and digging deeper into the Word of God together. 
The Found online, which is a resource hub for helping you in your journey to Know Jesus.  Connect on zoom on Sundays and for prayer on Mondays. Plus we look forward to developing a variety of offerings, empowering people to use their gifts in a way that engages and reaches people for Jesus.
These four streams are not new, but they are worth equal emphasis
Where we are all called to be growing in Christ, in the Word, in prayer, in worship, in step with the Spirit, in fellowship, in service, in the vine, in faith, in hope, in love, invited, inclusive, intentional, intimate; we emphasise the grace of Jesus' love, genuine relationship, serving one another in love as followers of Christ.  In all these streams there's an opportunity for salvation, freedom and transformation through knowing Jesus and experiencing the power of the Holy Spirit.
Details
Website

Updated 19/11/2022 12:49pm
---